About me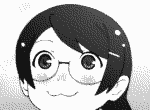 In nutshell:
Lame person from 1992, interested in computers: both the older and newer ones although prefers to take care of the older ones. Unfulfilled Linux user and failed software engineer. I have on my Youtube channel such as "My Old Computer" although I also record some other stuff including live streams whenever I feel like starting a one. In short - an idealist that wants to bring technology back on it's right path.
And more specifically:
I was spawned in October of 1992 and thanks to that I'm always undecided and I weight every aspect of life. I've been into IT, video games and drawings for a long time. I like to create an unique atmosphere to everything I do. I hate when something is repeatable, thus I always do my best to make original and unique stuff, even at the expense of quality. I have to admit, I'm a lazy bum and I am sorry for it. The purpose of this website is mostly that I'll leave a mark of myself in this troubled world. I want to bring back technology to just being technology that was simple, centered about the user and not following a higher and unrealistic ideology. This website's atmosphere is centered around Web 1.0 which is stylish and aesthetic at the same time. I don't want it to consume computer's resources and thanks to that it works nicely on even 386 with Netscape 2.0. I also have a Youtube channel and for some reason my videos have lots of views. I have to admit I like filming although on YouTube I devote more to the substantive value of videos, but I don't exclude any new possibilities that would allow me to share my thoughts on Youtube.
Where you can find me:
Youtube
- I upload my videos here.
Twitter
- My Twitter, where I rant about stuff.
Last.fm
- You can see what do I've been listening to. Sadly I don't update this profile anymore.
Blog "Jaki Sens?"
- My old blog on which I whined about stuff. (PL Only)
Old Blog
- Wordpress version of my current one. It's been discontinued and so it won't be translated either.
Muh gaames
- When I was at the university, I've made some games. You can download them from there.